How to Brainstorm 100+ Blog Topic Ideas
As a content marketer or blogger, it can be tough to consistently come up with good content, even if you are passionate about your subject. That's why I'm going to show you how to brainstorm 100+ blog topic ideas. Do some legwork ahead of time and you will always have something to write about.
Once I started blogging on a regular basis, I found it challenging to come up with fresh content and found myself feeling less and less inclined to produce. Self-defeating, right?
So here's what I did!
I sat down for 90 minutes to brainstorm blog topic ideas (set a timer) while the boys were watching football and I came up with more than 100 ideas! Then I planned my content out on a spreadsheet, researched my keywords, and BOOM! I had a content plan for the foreseeable future!
So pull out a piece of paper, use a Word document or a Google docs document, and let's get started, because this is much easier than you think and it will help you tremendously, if content marketing is your chosen strategy to build your business.
DISCLAIMER: Just because I put in the work and came up with a list of awesome blog topic ideas, does not mean that you will. You have to put in the work first, and then take action!
Check Your Notes
If you have attended any classes on your chosen topic, whether online or in person, you probably have notes. Go back through them and find topics you can talk about on your blog. One of the best ways to build your following is to "Learn, Do, Teach" — learn something relevant to your topic, implement it, then teach others in your blog. Become the source of good, helpful information. By not using knowledge you have acquired, you are leaving money on the table. I went halfway through 1 of 5 notebooks I have from training I attended and came up with 26 blog topic ideas!
Explore Online Forums
Find out where your audience is and what questions they are asking. Online forums are an endless source of information for bloggers. All you need to do is Google "your niche" + "forum". For example, if you have a knitting blog, you would search "knitting forum." Here's what came up:
That's where you want to go to find out what people are asking, and whether or not you can answer it. If the answer if yes, create a blog post.
This technique works with any topic. Take "blogging" for example. So I searched "blogging forum" and found, you guessed it, a list of blogging forums. It's a very simple concept.
Do you see how easy this is? You will never run out of topics for your target audience again as long as you search forums. You will have the ability to answer questions your audience is asking right now. This is a powerful strategy to determine what topics to discuss on your blog.
Go where you audience is, and find out what they are asking!
Facebook Groups
This is another source to find out what people are asking. And you can search them! Did you know that? On the left-hand side menu there is also a search box. I went into one of my knitting groups and searched "mosaic" which is a knitting technique. You can see the results below:
I'm sure I could find a question or two in there that I could use for a blog post.
Use Online Idea Generators
It seems incredible, but there are websites out there to actually help you generate ideas for your blog. One is the Hubspot Blog Topic Generator, which is a free tool.
I started with "blogging" and this is what came up:
Take a Look at Your Bookshelf
Leaders may not only be readers, but they are also excellent mimics. Take ideas and concepts you love from books relevant to your topic, then write a blog post about it. I'm currently reading Psycho-Cybernetics, A New Way to Get More Living Out of Life
 and I find it to be a constant source of information for my blog posts.
As you can see, it really isn't that difficult to come up with a list of topics to discuss on your blog. Even if you can't devote 90 minutes, what about 10 minutes a day for the next 10 days? Then, stay ahead of the curve by devoting 10 minutes a week to develop new topic ideas so that you will always have a list to draw from. Schedule them out and start creating.
Still struggling for ideas? Check out some of these posts from other bloggers:
Do you have a strategy you use to generate ideas for blog posts? I'd love to hear it! Leave me a comment below.
Now take all those blog topic ideas and
use them to start your own profitable blog
BUILD YOUR BLOG & BRAND NOW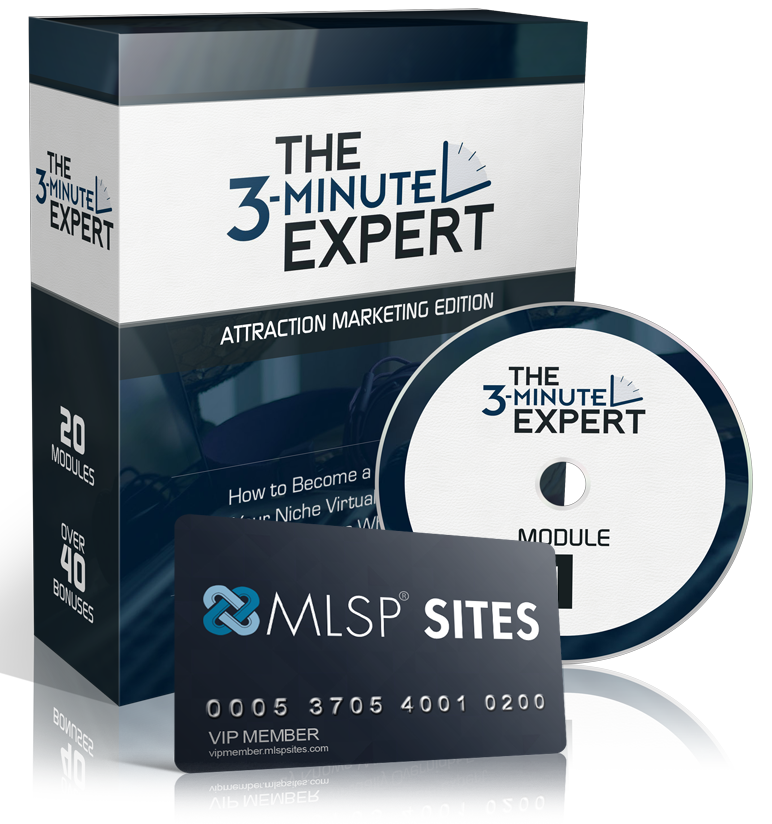 FINALLY an 'All-in-1' Blog Bundle to get a PRO Self-Hosted Wordpress Blog Online in 1 Click, AND Learn from a 7-Figure Blogger